TEA FOR ALL
Tea For All is our space for sharing all things tea. You'll see our latest blends
(successful ones and failed attempts),
herbs we find fascinating, friends sharing their thoughts while drinking our tea, and much more!
Anything goes in this space! #TeaForAll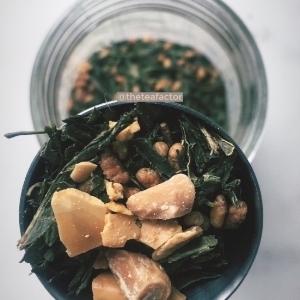 Genmaicha Roasted Almond Tea
For a while, we have been sharing on Instagram different herbs and herb pairings and describing their benefits, and flavor profiles. Then, it dawned on us to create a collection of these posts on our site for our followers and friends who want to refer back to them at their leisure. Today's pairing is a Genmaicha Roasted Almond Tea. We love it because you still get all of the health benefits of a traditional cup of Green tea (antioxidants, increased metabolism, protection against heart disease, etc.) without the bitter taste that many people complain about. The roasted rice kernels in the Genmaicha help to neutralize that unappealing aspect of the tea making for a very mild and pleasant flavor. We added roasted almonds to enhance the nutty flavor. Add a half teaspoon of raw honey and enjoy this cup of tea, day or night.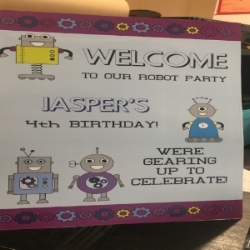 "While the Kids Play..." Who said kids got to have all of the fun? This past Saturday we were hired to make sure that while an energetic and curious group of 4 year olds learned how to build robots their parents were duly hydrated. Considering that this party began at 9:30am, we thought this it was the perfect opportunity to present the parents our Royal Blush Mimosa. This Spearmint, Lavender, Purple Tea, and Rose Petal blend is refreshing, aromatic, and exactly what these parents needed to handle unbridled, 4 year-old energy.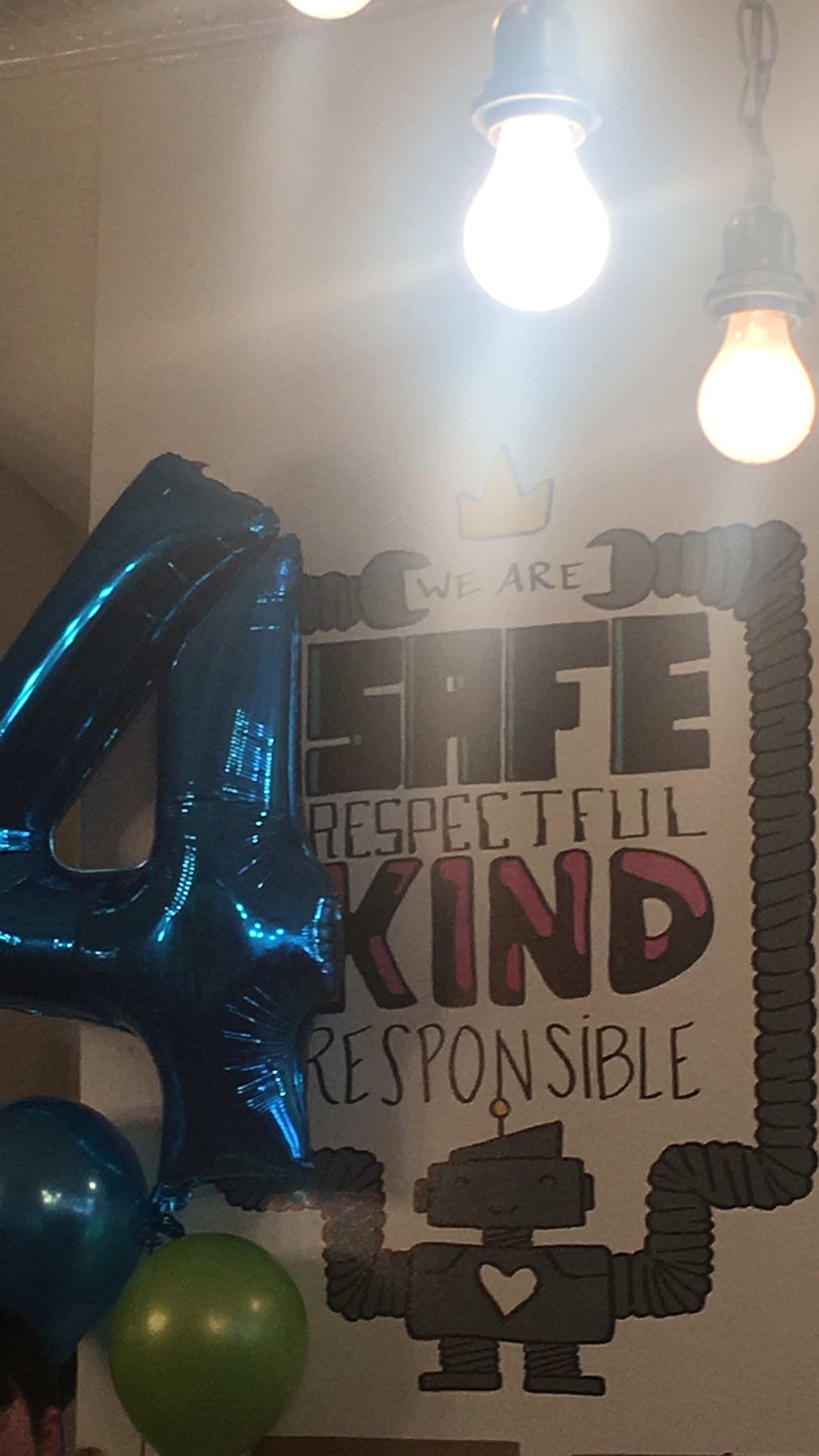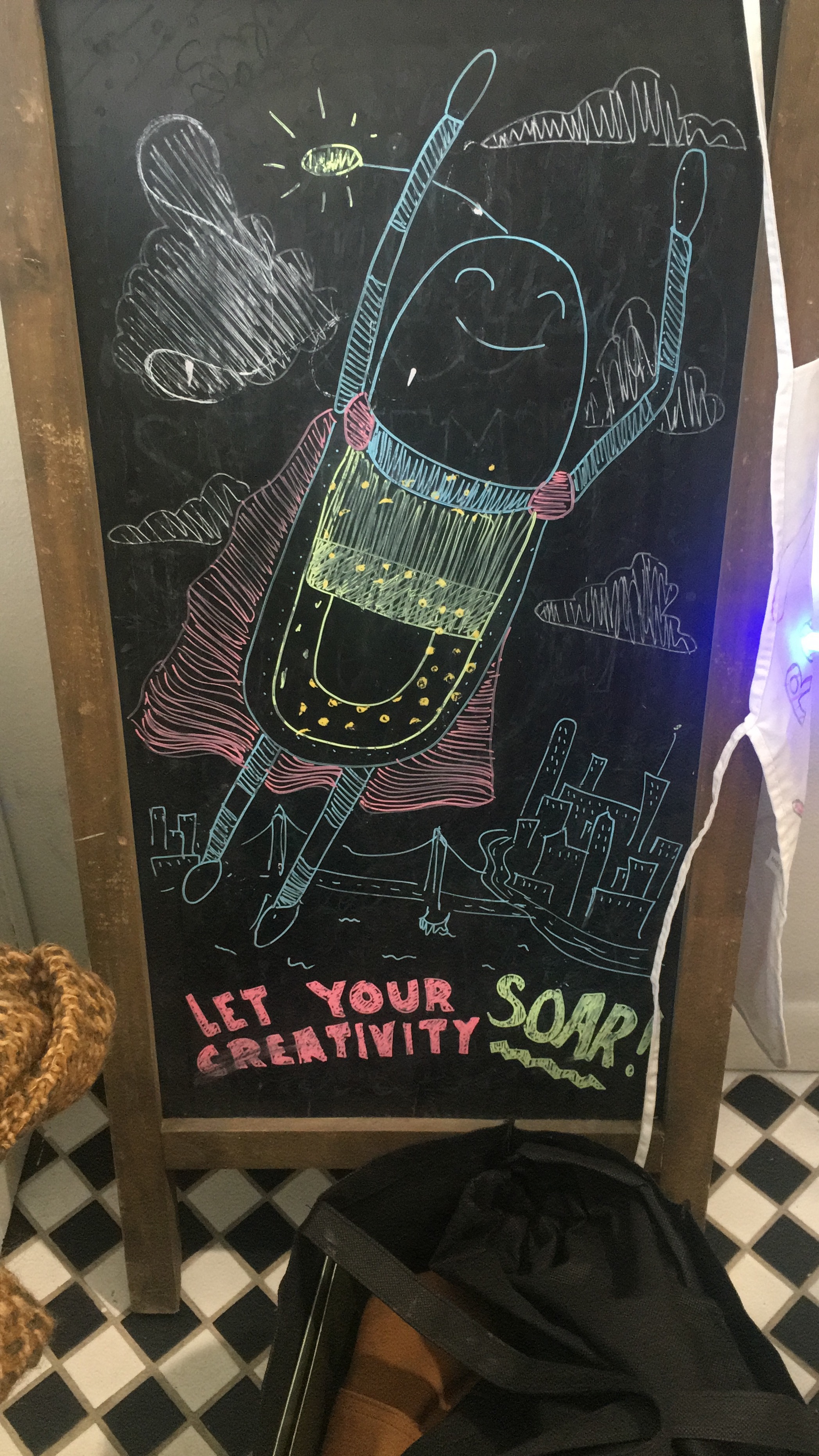 Wave MAKER GLOBAL
pop-up shop
5/1/18. Thanks to the folks at Wavemaker Global for inviting us to participate in their annual Diversity Pop Up shop. We had the opportunity to introduce ourselves and discuss our love for tea with over 75 people. We got great feedback on our display and Royal Blush Iced Tea! Here our founder Anwar, takes a minute to talk tea with a fellow tea lover. A special thanks to Ed, Joanne, and Porscha for the invitation.
2018 Google i/o Conference New york, ny
5/8/18. This was a BIG day for us! We were invited to provide refreshments at Google for their annual I/O Conference. Guests had two options: our Pink Polo mocktail, a refreshing spritzer made with our Chamomile Rose Tea, Rhubarb syrup, freshly squeezed lemon and lime, and topped with sparkling water or When Arnold Met Rosie, our take on a traditional Arnold Palmer. We met our 100 engineers and other Googlers and shared with them our vision. See you soon, Google!